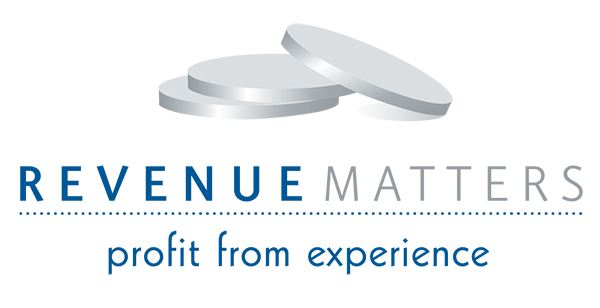 In a year where uncertainty seems to be the latest trend, it is trust that has seen us through even the toughest of times. It is the building block to our strongest relationships, and as a hotelier, it is what turns a first-time guest into a loyal one. Those that walk through our doors year-after-year, with the absolute certainty that their experience will always meet, and even exceed, expectations.
As we round out 2021, be the "Gift that Keeps on Giving," and focus on the loyal guests who have seen you through it all.

Hospitality Headlines
Mapping the Hotel Guest Journey From A-Z: A Complete Guide
Guest Touch
Put yourself in your customers' shoes and create a journey that they will never forget. Anticipate their wants and needs. Analyze the why's of their decision-making. Effectively interact and communicate to ultimately win them over, in this five-step process from pre-stay inspiration to post-stay evaluation.
Bring your shades. The future looks bright – 5 Travel Trends to Track
PwC
PwC surveyed more than 1,300 American consumers to find out the latest travel trends, the importance of health and safety, the future for business travel, and the potential shift in brand loyalties. Along with key takeaways to help you stay ahead of the game, this article is a must-read as it points out important opportunities for your property.
What Will Drive Hotel Recovery in 2022?
PhocusWire
Expect short-term bookings to continue into 2022 as hotels look for operational efficiencies and creative ways of attracting new audiences. Investment in staffing, business intelligence and technology will help generate loyalty and support a strong recovery.

"Pairing proactive email marketing campaigns with tailored advertising and promotions on paid search, display, social, SEO, metasearch and GDS will keep a hotel highly visible on the channels where travelers and travel agents are looking and booking."
Paul Barron - Amadeus Hospitality

Tricks of the Trade
A focus on Guest Loyalty could mean more room nights with less out-of-pocket costs. By following these key strategies, learn how to effectively reach your valued guests, communicate your message, and gain insight into your client base.

(Don't forget to subscribe to the Revenue Matters YouTube channel)

Key Takeaways
ROC Conference 2021
Revenue Matters was once again a Gold Sponsor at the annual HSMAI Revenue Optimization Conference (ROC) in Dallas on September 29. The conference was attended by over 400 senior revenue and industry leaders. Here are some takeaways:
The Economy and Recovery (Adam Sacks):
The recovery is continuing under storm clouds. RevPAR is growing each quarter but has been slowed due to the Delta variant.
Travelers are ready to return to the market but remain cautious due to COVID.
The recovery will come in multiple stages, with starts and stops along the way.
Travel confidence has slipped but not nearly as much as expected.
The Future of Revenue Optimization (Various Speakers):
A popular topic of discussion was the importance of shifting the focus to the overall profitability of the business and not just the top line, using a general understanding of the costs of customer acquisition and profitability to bring success. Another topic was the emphasis on the integration of revenue management, marketing and distribution – a concept we at Revenue Matters have employed and have been perfecting over the past two years: notably keeping us ahead of the game.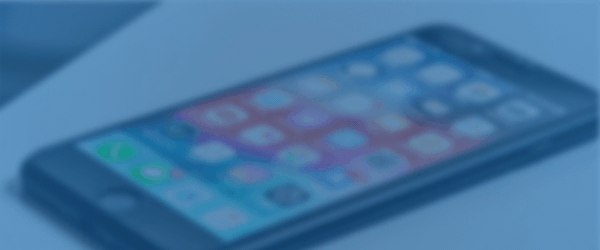 At Your Service
Social Media Services
Don't get caught in the "out of sight, out of mind" zone by pushing social media to the wayside. Now, more than ever, it is vital to build and sustain relationships with past guests as well as future ones, to keep your hotel at the top of the search results. Make your brand known through consistent messaging and engagement, so that when the time comes for the next family reunion, corporate event or weekend getaway for two, your hotel is at the top of the list.
To learn more about the Social Media and other marketing services that Revenue Matters provides, click here.


Ask, and You Shall Receive
Your Questions Matter!
Q:  What is the Billboard Effect?
Q:  What is the difference between Revenue Management and Revenue Strategy?
Q:  Why is it important to answer ALL reviews, both Good and Bad?
Check out other great Q&A's or submit your own here.

Rave Reviews
We Shared, You Liked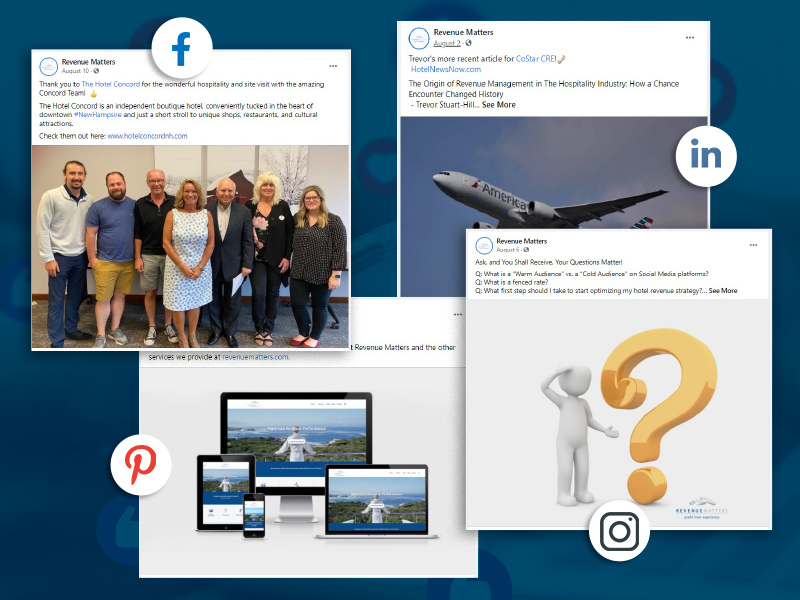 Your Favorite Social Media Posts of 2021

REVENUE MATTERS
303-690-9116 • info@revenuematters.com • RevenueMatters.com