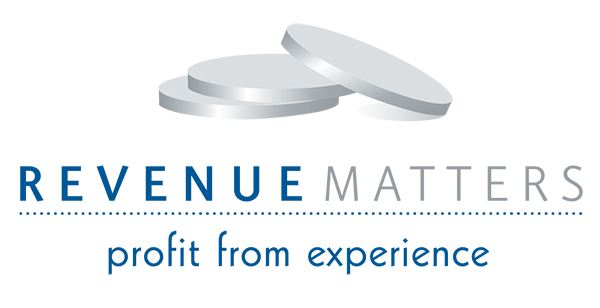 The word "recovery" is on everyone's mind as we enter the second quarter of 2021. For some, it has already begun; for others, lingering restrictions continue to limit efforts to start their recovery. With travel picking up, the re-thinking of roles within properties, coupled with the ever-changing need to remain competitive, has become the biggest challenge of all. It will take a clear plan and an integrated revenue strategy to make the road to recovery a reality.

Hospitality Headlines
5 Big Signs That Travel is Roaring Back
Jordan Valinsky, CNN Business
As consumers begin to plan their future travels "very quickly," vacation deprivation is about to be replaced by a travel boom, according to Expedia CEO Peter Kern. Leisure travelers are eager to travel again, and airlines are seeing increased booking numbers compared to the previous year.
The Future Of Travel, Restaurants, And Hospitality Isn't Nearly As Bad As You Think
Peter Lane Taylor, Forbes
Any business left standing now that the pandemic has swept through has survived the worst of it. Consumers are going to remain cautious about their travel this year, which means that all hospitality brands need to keep focusing on creating the safest possible environment and providing complete transparency.
Google Eliminates Fees for Hotel Booking Links
Mitra Sorrells, Phocuswire
Last month, Google announced free organic metasearch for hotels. Don't expect to get a ton of traffic from the organic listings, though. Just like paid search advertising gets more clicks than organic search results, the paid metasearch will be getting upwards of 90% of the clicks to the property. And price parity will be critical as hotels continue to compete with the OTAs and other third-party channels.

Tricks of the Trade
Have you tuned in to watch Trevor's latest Two-Minute Tip videos on YouTube?
Learn how to optimize your revenue strategy by integrating ALL your revenue-impacting disciplines in his video on "Integrated Revenue Strategy," and find out what four factors determine the right conditions for revenue management in "Conditions for Revenue Management." Stay tuned for more videos in Q2!


Going Up?
Integrated Revenue Strategy Success Story
Like most Caribbean hotels, this property saw revenue decline following the 2008 recession. However, unlike other hotels that bounced back in 2011, revenue continued to decline despite spending heavily on marketing. Discover how Revenue Matters helped to turn their revenue performance around with an Integrated Revenue Strategy.

At Your Service
Email Marketing Services at Revenue Matters
As we look toward a brighter travel outlook, now is the best time to reach out to past guests, and cultivate new relationships with future ones. Email marketing could be the key to building your revenue at an affordable cost. Revenue Matters will construct a responsive and optimized email campaign to keep you consistently engaged with your guests, utilizing personalized messaging and enticing offers to maximize exposure to travel-hungry prospects and optimizing your revenue stream.
Experts in the popular hospitality CRM systems — NAVIS, Guestfolio, Revinate, and more — we design, segment, target, deploy and report on campaigns to help fill need periods, strengthen relationships with guests, and create brand awareness.
To learn more about Revenue Matters and the other services we provide, visit RevenueMatters.com.


Charity Spotlight
Charity Partnership 2021 – The National Alzheimer's Association
This year, Revenue Matters focuses its philanthropic efforts on the fight for a cure for Alzheimer's, a disease affecting over 5 million Americans. Through our annual 10-week fitness challenge, we will be donating both our time and funds through the miles we collectively walk, run and bike, to support global research, risk reduction and early detection, and quality care and support for all of those affected.
We believe that a healthy tomorrow starts with each one of us, and we are determined to do what it takes to make a difference in ourselves and the world.
Learn more about the National Alzheimer's Association's mission and how you too can get involved here: www.alz.org.

Rave Reviews
We Shared, You Liked
Your Favorite Social Media Posts of 2021

REVENUE MATTERS
303-690-9116 • info@revenuematters.com • RevenueMatters.com